Having already become a fashion icon in America, Kim Kardashian sets the standard on fashion trends many girls and women choose to follow. A good outfit, whether casual or beach wear starts with a great pair of sunglasses. Kim Kardashian knows how to pick sunglasses, after all, in every picture you see of her, be it People, OK or countless others, she rocks a different pair of sunglasses almost all the time…and we know…we pay attention.
Are you keeping up with Kim Kardashian? We see her summer style on the beach and there are some essentials that are a must.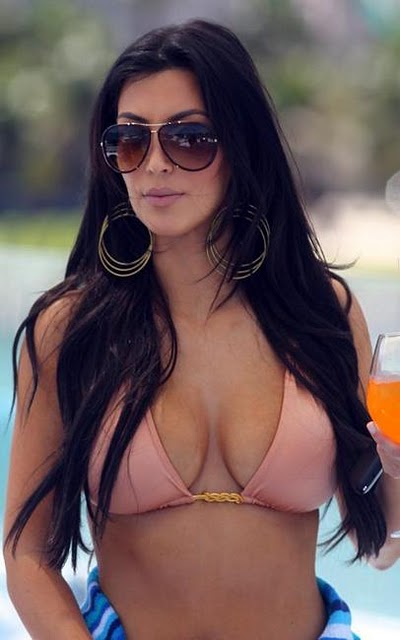 Let's start with a nice round shaped pair of sunglasses. Kim's face is perfect for a great pair of round shades that are medium to large lenses for a full nice fit. Whether it be a great pair of Tom Fords like the one in the photograph (Tom Ford Cryille), a nice pair of Guccis or even a casual pair of Carreras, she wears them all. Aviator styles are IN and they look good on just about anyone.
With the style she has and the sunglasses she wears, you can always find her with a great pair of earrings and a hot one-piece.
Let's look at some sunglass styles she's worn and that you can purchase to keep up with Kim Kardashian:
Tom Ford Cyrille Sunglasses