Kate Moss is one of the world's best known super model and even though she may be the ultimate rule breaker, no one can take away the fact that she's a trend setter. She started by popularizing the heroin chic look in 1990's and hasn't stopped since then.
Fashion lovers out there like her style because it seems so effortless, edgy and simple. Most of her outfits are monochromatic, but in some cases she throws in a splash of color. She's one of the few celebrities that has survived the test of time, her style is not influenced by what's the stores are selling, but rather she makes the trends.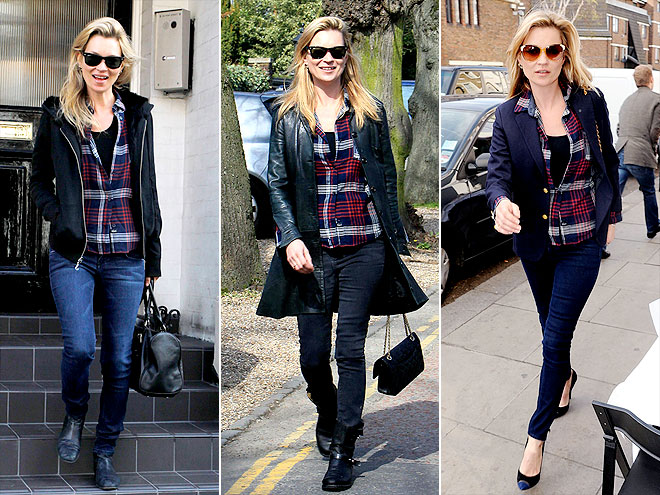 Looks like the Tuxedo jacket, thigh high boots, vests, high waisted styles and many others have become popular because of her.
If you want to have Kate Moss's effortless, rock and roll everyday look there are some key items that you should not be without.
1. Skinny Jeans- She was the person who made these an everyday item; she's rarely seen without a pair on.
2. Hats- Most of her looks are topped off with one, while she mostly uses a black fedora, she does use other styles.
3. T-shirts- She mainly wears black and grey, but if you want to give it a little twist wear a colored or graphic tee.
4. Blazer- Fitted blazers are a must; they can be used for both social events and work, so invest in a good one.
5. Shoes- Black ballets flats or if you want to dress up the look, pair the outfit with a nice pair of black pumps.
6. Sunglasses- To complete the rock and roll look Kate must have item are the Ray Ban Wayfarers. When they first came out they were used by many rock and rollers of the time, so it's no surprise that these are her go to glasses. Any outfit seems more rack and roll with them.
Even though Kate's style is influenced by Rock and Roll, she is always dressed appropriately for any occasion.
Get the Ray-Ban Wayfarers KATE MOSS wears!
Get Them Here —> Ray-Ban RB2140 901 Black Wayfarers
{IMAGE SOURCE: PEOPLESTYLEWATCH.COM}