Sunglasses are the perfect accessory. Practical and stylish, shades can do more than just block out the sun; they can also make or break your favorite outfit. The color of your sunglasses lenses and frames should work well with multiple outfits and your hair, skin, and eye coloring. Make sure your frames are the right scale for your face. While oversize frames are definitely in style, there's a fine line between "appropriately oversized" and "bug-eyed."
Finally, you generally want the shape of your frames to contrast with your facial shape. For example, square, angular faces look great with softly rounded frames, and rounded faces look terrific with angular frames. Some shapes, like the classic aviator shape, flatter a range of facial shapes. Take a few tip from some top celebrities in Hollywood, and find the perfect pair of sunglasses for your face!
Oval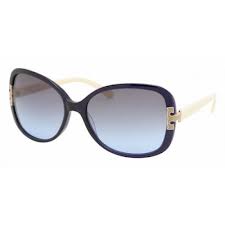 Oval face shapes, like Jessica Alba's, look wonderful in butterfly shades. Shades that flare out create width at the temple, which draws the eye upwards and adds a bit more clarity in facial shape. Tory Burch offers an amazing set of butterfly glasses in blue and white with silver detailing. Tory Burch TY7022 937/17 are a great set of shades not only perfect for an oval face, but that also add a touch of nautical class to khaki's and a t-shirt.
Round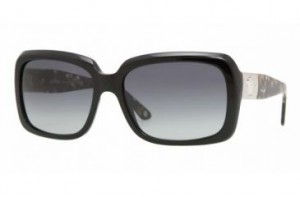 Having a round face does not mean you have chubby cheeks. It simply means that you have lovely, softer features that can be brought out by a pair of angular frames. Geometric and angular frames add definition to cheekbones when paired with a round face. Worried that they'll look too manly? Try out Versace's model VE4190 GB1/11. Not only are they classic and simple, but they'll highlight your most feminine features, like your cheekbones and slender jawline. These classic black and silver frames are mod enough to stand out, but not crazy enough to draw unwanted attention.
Heart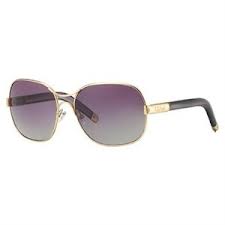 Heart shaped faces are wider at the forehead and narrower at the chin. Balancing a heart shaped face is the best way to make sure that your sunglasses compliment you. Frames that are wider at the bottom are the best, because they draw attention down away from your face. These Chloe CL 2207 C01 frames are perfect for making your heart shaped face stand out in the best way possible! And who doesn't love purple?
Square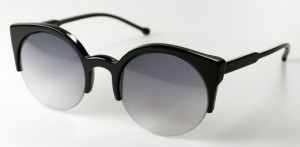 Square faces are angular, proportional, and can be stunning to look at. Round and oval sunglasses look the best on those with square faces (like the lovely Sandra Bullock) because they soften features. RetroSuperFuture offers a great pair of round frames that flare at the temple, called Retrosuperfuture Super Sunglasses in the Lucian Black frame. They're funky, unique, but not flashy enough to cross the line into "weird."
Finding sunglasses that work with your facial shape and coloring gives you the perfect year-round accessory. They're the perfect finishing touch to your outfit, and they're also great for days you don't feel like dealing with eye makeup.