One thing most women want is to have a wardrobe which is updated, but within a budget. Who wants to spend all that money for clothing which is seasonal and you will not see until next fall. The trick to having an updated wardrobe is to choose items which are essentials.
Pullover Sweaters
We want to be cozy as well as comfortable during the cold weather and these sweaters are just that. You can pair them with jeans or leggings for a casual look, if you want to wear for a night out then pair them with shorts or skirts. Always keep in mind proportions so if the sweater is very loose choose bottoms which are formfitting.
Flared Jeans
This is one item you can wear all year round, so invest in a good pair that won't look to worn out after a couple of washes. The 70's vibe is still full throttle and is the season's most popular denim style. Personally I like shoes which are "chunky" that way the flare looks balanced and the shoe won't get lost under the volume.
Collar Necklace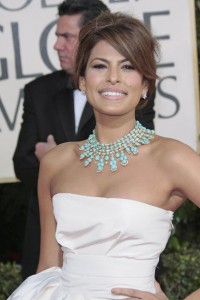 If there is one accessory you should have is a statement necklace. You can find these necklaces in a variety of unique style. The bigger the better, we want to create the illusion that its part of the dress or shirt. The necklace should fall right along the neckline in order to pull the look off.

Wool stockings
Who says you can't wear shorts or skirts during fall, just pair them up with wool stockings. This will let you look fashion forward while keeping your legs warm during the chilly weather.
Midi Skirts
This ladylike look is extremely popular this fall, so you can put away those maxi skirts that were so popular during summer. When styling these skirts keep the look simple and feminine, pair it with flowy blouses and flats.

Polka Dots
Well this isn't really an item, it's a print, but you can rock this print in just about anything. The print is both feminine and fun, so rock it in anything from stockings to head pieces. If you don't love the print and are a bit scared to rock it, wear it in accessories that way you're making a subtle statement.