Every season we are all over the magazines and checking out runway shows, in order to know what the latest styles and colors are. Just like clothing, sunglasses change from season to season; they are one of the accessories which complete an outfit.
Summer is just around the corner, when we talk about summer the first thing that comes to mind is the beach! So what styles and colors should you look for to look hot this summer?
When it comes to color, black and tortoiseshell are always a great choice; these colors never go out of style and go with everything.  This season designers updated their shades with retro inspired shapes adding a pop of color to these.
One of the most prominent colors on the runways was pink, frames ranged in every shade with this color, from pastels to hot pink. Some designers opted for bolder colors with frames in red, yellow, green and animal print.
As I mentioned above the frame shapes were retro inspired, with the super chic cat eye shape staying for yet another season this frame refuses to leave the runways. The style is flattering to all face shapes, if you are apprehensive on rockin' these opt for a subtle cat eye frame.
Another popular frame on the runway is the round frame, which is a popular style amongst celebrities like Lady Gaga and Mary Kate Olsen.  This style is not recommended for those who have a round face, if you have a round face opt for angular frames in order to break up the roundness.
This shape is extremely flattering for people who have a strong jaw line or squared face; the round sunglasses will soften the angles.
Check out some of my top picks for this summer: (GISELLES PICKS:)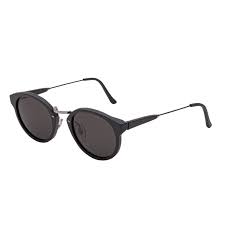 Super Sunglasses by RetroSuperFuture Panama Havana Sunglasses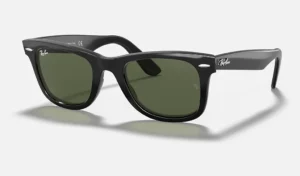 Ray Ban Wayfarers Sunglasses RB 2140 10853F
There is so much great sunglasses to rock this summer. What will you be wearing summer 2012? Start shopping for shades now through our website, ShadesDaddy.com!