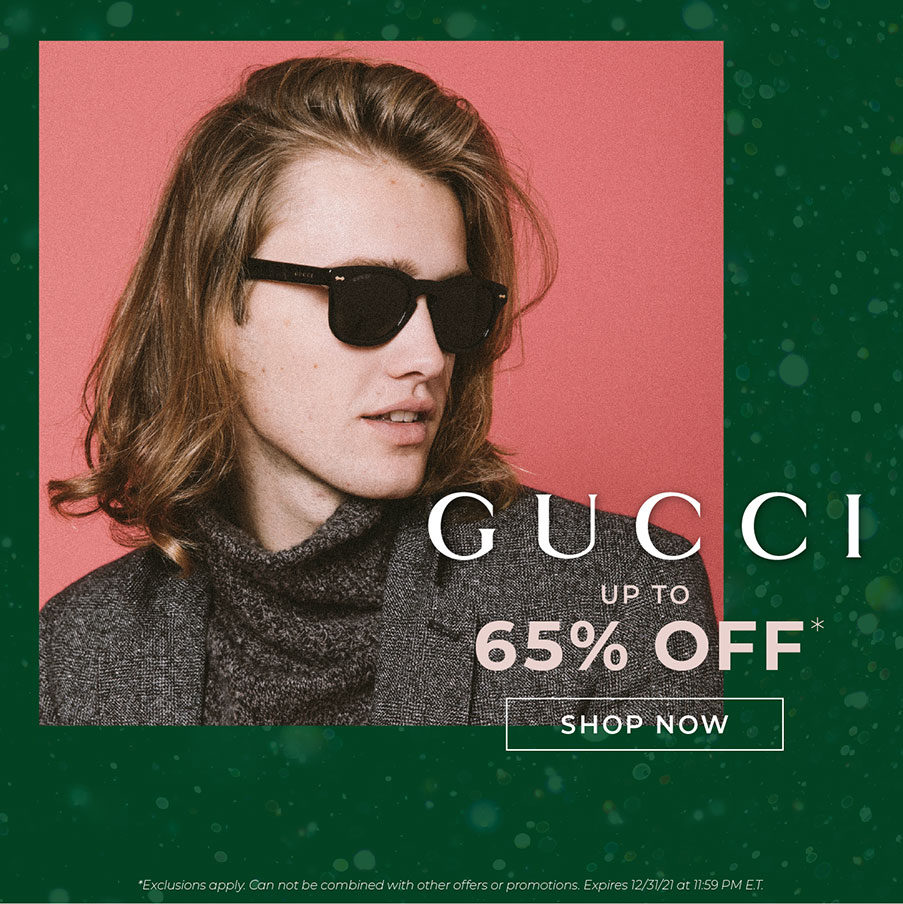 Get ready to complete your holiday shopping this year with ShadesDaddy's exclusive Gucci holiday sale – slashing prices up to 65%. Get ready to gift the best and to look your best this holiday season with our full collection of Gucci eyewear with record-high discounts. This includes dozens of sunglasses and eyeglasses at markdown prices that help alleviate the stresses of holiday shopping.
ShadesDaddy's exclusive Gucci sale is an excellent choice for those looking to make a fashion statement this Christmas because Gucci boasts most some of the most sought-after designer eyewear on the market. These eyewear designs are known for their eccentric designs and keen attention to detail. Forever known for its impeccable detail and exquisite craftsmanship, Gucci eyewear can be spotted by its interlocked "double G" logo across many of its frames.
The trendy designs are available in a variety of styles and a plethora of materials – from lightweight titanium to hypoallergenic, plant-based acetate. Frame designs range from durable full-rim frames to easygoing rimless frames. With options for all faces and shapes, ShadesDaddy's Gucci collection offers solutions for wearers with wider faces and for wearers with higher cheekbones.
Emphasizing superb design doesn't sacrifice comfort and function. Gucci makes their frames with premium materials and the latest technology. Many Gucci frames are manufactured with non-slip and rubberized temples for the convenience of wearers with an active lifestyle. Ergonomic nose pads will comfortably and securely keep the eyewear on the wearer's nose throughout the day.
Women's Gucci Sunglasses
Gucci's sunglasses are an excellent gift for a woman with a bold sense of style. ShadesDaddy's Gucci collection contains frames of a variety of shapes – including iconic oversized frames, two-toned frames, and rimless metal frames. Gucci glasses and sunglasses can come in the form of plastic rims or the versatile retro-looking cat-eye frames. They are excellent for making a statement and adding spice to an outfit.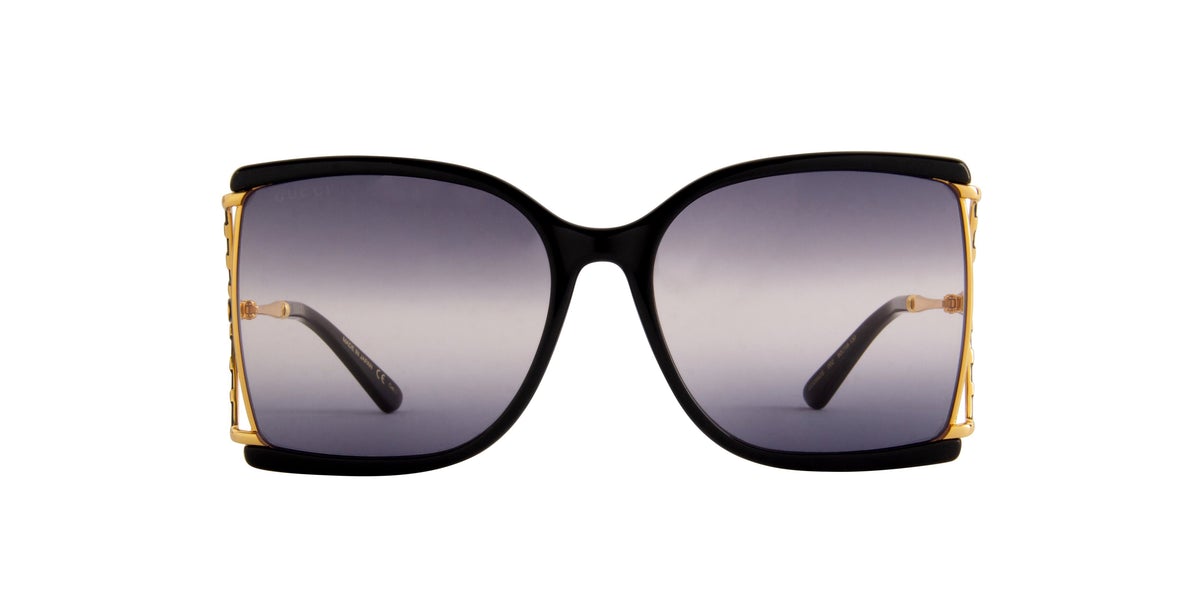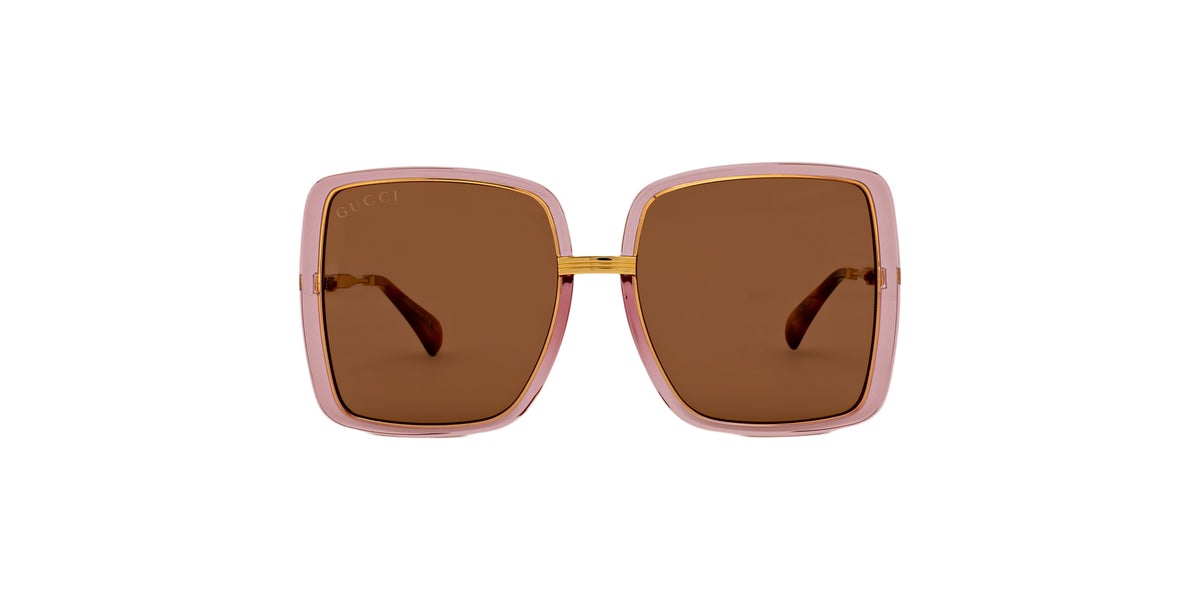 Men's Gucci Sunglasses
Gucci sunglasses have a luxury look and feel to them, which makes them a popular choice for customers seeking a men's frame to gift. While only a few styles are depicted on this page, ShadesDaddy's full Gucci collection contains dozens of men's sunglasses to choose from.
Aviator style sunglasses are a classic. The style dates back to the 1930s and has yet to go out of style. If you don't know what to gift a friend or family member, we recommend Gucci aviator sunglasses. They look good on most face shapes and are a safe choice.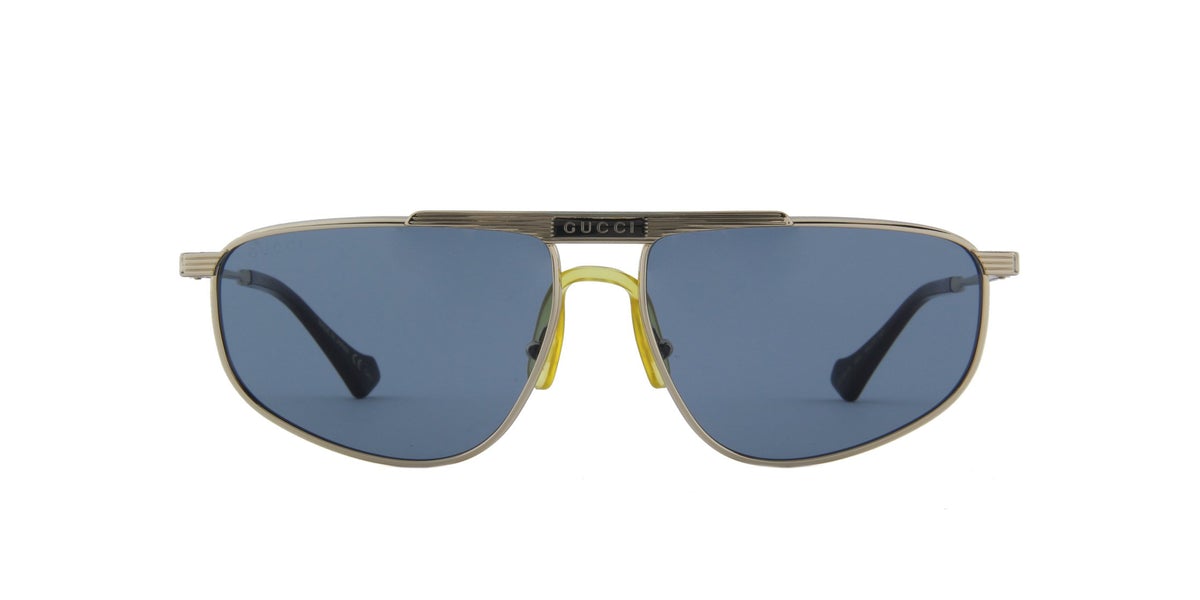 Gucci for the Holidays
By shopping at ShadesDaddy's 65% off all Gucci eyewear, you're sure to find something that will match your style. This holiday season, don't just make a statement. You can walk through the door with a bold, daring style and show everyone what you're made of with a new pair of Gucci eyewear – whether you're gifting it or you're the one wearing it.
While sunglasses are a popular choice for gifts this season, these is certainly no shortage of Gucci eyeglasses in ShadesDaddy's Gucci collection. Be sure to check out the full collection to find the best markdowns on Gucci eyeglasses.