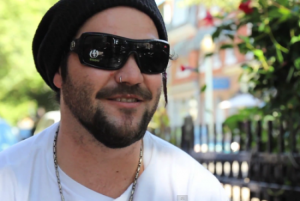 Bam Margera came to the limelight when he appeared on MTV. Since then he has amasses millions of fans all over the world. He has a unique style fit for adventurists and adventure enthusiasts. His unique collection of electric sunglasses makes him one of the most dashing personalities in the adventure sports industry. He has been spotted wearing and electric BSG II twee/grey. It is a highly customizable and powerful sunglass with eight base polycarbonate lenses. The lenses help in avoiding any direct sunlight all the while providing clear visibility. It provides 100% UV protection that is ideal for any type of adventure sports. The lens is also made of scratch and impact resistant lenses that make it one of the most durable lenses in the market.
Numerous manufacturers produce lenses almost similar to the electric BSG II with some additional qualities and features. Check out the Electric BSG here at ShadesDaddy.com.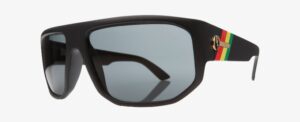 While these ELECTRIC sunglasses may be discontinued, Electric Sunglasses is a MUST check-out if you like Bam's style. Also, VON ZIPPER sunglasses are a must check-out as well.
The electric adventure sunglasses are ideal for people who like an active lifestyle and involve themselves in adventure activities. If you are interested in mountain climbing or trekking, these specs can prove to be wonderful for you. They avoid the excessive sunlight and protect your eyes from the harmful radiations. The also give you a clear eyesight with precision that is highly necessary for such adventure activities. Each one of the Bam Margera sunglasses has the necessary sturdy appearance due to their stainless steel 3-barrel hinges. The eight base grylamide frame makes it one of the most durable sunglasses. This durability greatly helps your eyes during any possible accidents.
Bam Margera has formed a new style statement for all his fans and adventure enthusiast. Each one of his sunglasses is precisely selected to match his looks and his activities. Make sure you select the ones that suit you perfectly.