Whether you choose crystal (glass) lenses or plastic lenses, Ray-Ban makes a guarantee of clear vision, comfort, 100% UVA/UVB Protection, and Durability.
Ray-Ban Lens Material
Crystal Lenses: provide the greatest clarity and best homogeneity.
Plastic Lenses: provide superb vision and have the benefit of being much lighter
The 6 Different Ray-Ban Lens Types
#1 G-15 Green Lens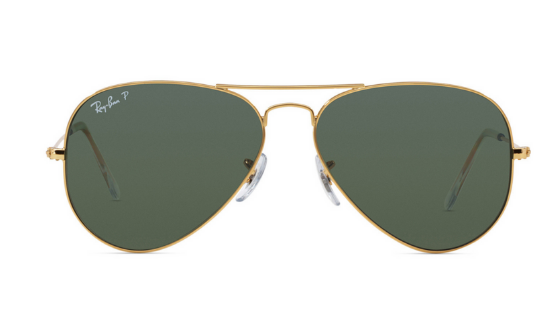 Solid colors, genuine since 1937, were originally developed for military use, offering a high level of clarity, comfort, and protection.
Benefits: The solid classic lens absorbs 85% of visible light and blocking out most of the blue light, green lenses provide remarkable color contrast G-15 green lenses ensure better clarity of vision and more "natural vision".
#2 B-15 Brown Lens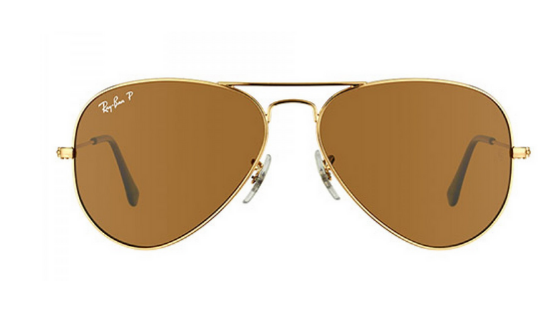 The Ray-Ban B-15 is a classic brown lens features the same high performance qualities as its twin lenses but, as you can see, they are not identical. The brown lens provides greater contrast in low light conditions, giving you the power to see more clearly when other mere mortals may lose their way. Benefits: Greater contrast in low light conditions.
#3 Gradient Crystal Lenses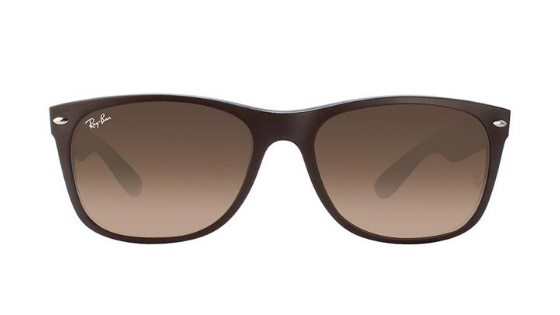 The Ray-Ban Gradient lenses follow the latest styles trends in terms of shades and provide a wide range of colors creating exciting and unique looks. The Gradient crystal lens is tinted on the backside using high vacuum processes. This allows the adhesion of thin layers of oxides to the lenses to achieve smooth colour transitions.
Benefits: Infinite amount of color options.
#4 Gradient Plastic Lenses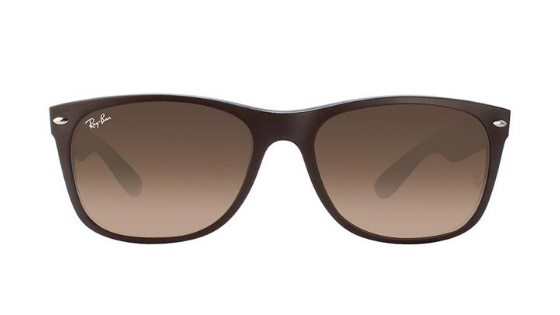 The Ray-Ban Gradient plastic lenses achieve the transition in shading from dark to light thanks to a precise chemical immersion process. Benefits: Infinite amount of color options.
#5 Mirror Lens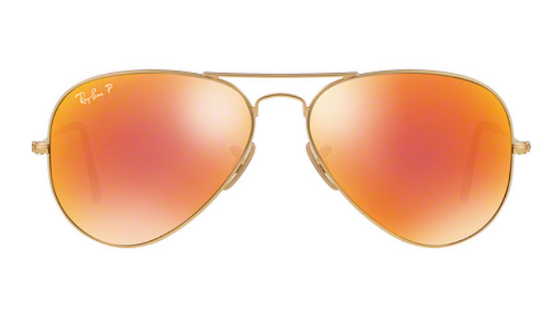 They Ray-Ban Mirror sunglass lenses act like a one-way mirror. They are made by a lens covered by mirror coating of a given color. The mirror coating decreases the amount of light passing through these lenses making them ideal for sunny days.
Benefits: The mirror coating helps to reduce glare for even greater visual comfort deflects envious glances and gives you that unique look.
#6 Blaze Lens

As the newest lens type added to the Ray-Ban sunglasses collection. The Ray-Ban Blaze sunglasses feature a new blaze lens that is a futuristic approach to eyewear, with colors and materials never seen before. The Ray-Ban Blaze onesie lens is laser cut out of a one-piece polycarbonate flat lens applied on iconic Ray-Ban designs – this combination results in a catchy, daring and illuminating effect
LENS TREATMENTS
Chromance Lenses
These types of lenses are ideal for eyes that love the color! The Chromance* lens calibrates the light to make the color spectrum brighter and clearer. It maximizes contrasts and enhances details during vision.
Benefits: Include Brighter colors, enhanced contrast, and better clarity.
*Chromance color enhancement lenses only features the Chromance collection.
Polarized Lenses
Ray-Ban Polarized sunglass lenses are the result of more than 70 years of innovation and research, blocks more than 99% of the reflected lights. Polarized filters are arranged horizontally (at 180 degrees). The crystals in the filter stop horizontal light rays, but let the vertical ones pass through. Vertical light travels through the lens illuminating our vision of the world, whereas horizontal rays are intercepted, protecting us from blinding glare. Polarized lenses stop reflections off the surfaces as well as small particles in the air (water, humidity, dust, mist, pollution, etc.).
Benefits: Include Eliminating glares, increase visual clarity, reduce eyestrains.
*In order to identify a Polarized lense there will be a small P on the logo. Polar lenses can be found across the overall Ray-Ban collections.