Rory Mcllroy is world's number one golfer and so is his style. This golfer surely knows how to play it cool with his Oakley High Definition (HD) sports sunglasses. Looks doesn't really matters for those who know how to pull it off. He certainly acquires the clearest, sharpest and the most accurate vision, like his glasses.
This sportsman has been a well-known face of Oakley sunglasses and is absolutely amazed by its features. To start with, you will not miss out any single details of roads, water, greenery or everyday things out there with special feature of lens tints which enables to acquire every minute detail. The high definition lens offers you an outstanding view of the surroundings, which can be barely noticed with naked eyes.
The most awestruck feature of switch lock which is responsible for changing light conditions with a flip of switch, will blow your mind. This technology is user friendly as well as innovative, which makes changing lens super quick and easy. The capability to keep up with changing environments and weather is just what you are looking for.
Check out the OAKLEY FLAK JACKET extremely popular among golfers in a wide variety of available colors: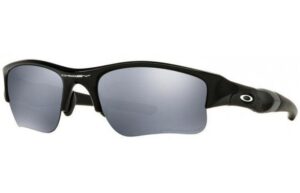 Isn't it amazing to have glares with so goddamn hi-tech features? And it just doesn't stop here – UV rays, as you know, is an invisible form of radiation that is very harmful for eyes. But now the UV protection feature of Oakley HD sunglasses will take care of your eyes.
You must be wondering, why is it that these sunglasses are leading choice for sports people? Oh, it must be because of the sharp progressive lenses. These lenses let you focus on objects, near and far, and as you know each sport has its own requirement of vision and focus, these shades fulfil most of these requirements.
Have you ever wondered how great it will be to have glasses specially designed for activities like fishing, cycling as well as golf? Well, Oakley is here to present you its True Digital Sports Specific progressive lenses, which enable you to focus on all three of these activities. What else do you want, when you have so many features available in a colourful option of Oakley high definition sunglasses?