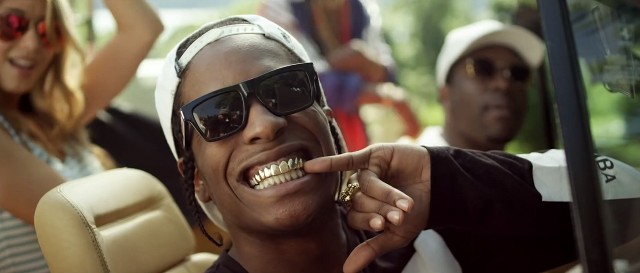 Sunglasses provide the vision to style and those who wear them become visionaries of style. The best visionaries that a common man relates to are the celebrities. It does not amount to imitating but living a dream when we start dressing up like our celebrities. Sunglasses and other accessories add value to the already priceless demonstration that celebrities offer us.
Click here to shop Oliver Peoples Sunglasses:
>
Rakim Mayers is a Harlem rapper who is a member of the hip hop group, Collective Mob. He is better known as A$ap Rocky. A$ap Ferb recently released a single called Shabba and the video which features A$ap Rocky also boasts of cameos from hip hop legends. The video in itself is a masterpiece of ostentatious propaganda. There are girls, more girls, huge mansions, sports cars, jewels that will make your neck fall off the hinge, funky costumes, and
designer sunglasses
but it is in the end, a lovely tribute to the legend Shabba Ranks who also features in the video.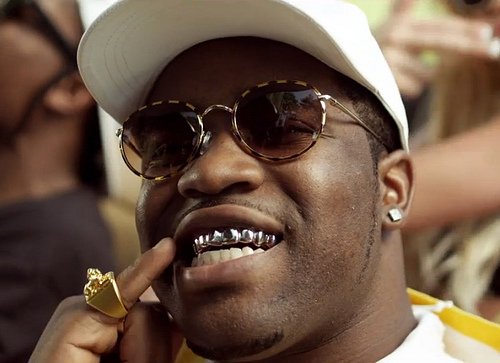 In the video, A$ap Rocky wears some really funky clothes that go well with the mob and the sports car but contradicts the huge mansion which reminds us of many gothic metal videos. Still, the sunglasses that Rocky wears seems to compliment both when he is in the mansion and when he is in the sports car singing about his gold rings, gold chain and one golden tooth. The entire mob is wearing sunglasses when sitting in the car and all wearing colorful clothes while A$ap rocky has preferred the colors to black and white. His sunglasses definitely look like a vintage glass and could be a black shade, Wyler Sun from Oliver People or a Keating from Illesteva. Still, Rocky is known to wear a lot of designer stuff and maybe the sunglasses are Cartier. The point of the whole thing is the A$ap Rocky's already shiny stardom shines a lot more after we watch this video and each and every detail that has gone into making the celebrity look right to suit the song, and the mood.
Expectations have synchronized perfectly to give an experience that can boast of splendor and class. The average youth digs these kind of songs and videos and surely Shabba by A$ap Ferb featuring A$ap Rocky is a song which people from all age groups can dig in, inspite of the grossly explicit lyrics. The best things that we can look out for in this video is the groove and the lovely sunglasses worn by A$ap rocky and the mob which gives a nice finish to their already admirable appearance.