Ray-ban, a very popular brand that specializes in eyewear and sunglasses, is undoubtedly the most sought after brand by people of all ages. From the stylish teens who wish to set a style statement of their own to the more sophisticated elders who seek comfort and elegance, Ray-ban is the 'go to' option for all. Ray-ban's liteforce collection has wooed all the style seekers with their impressive collection of aviators and wayfarers, sporting various models and features.
So, WHAT IS RAY-BAN LITEFORCE? Ray-ban has gone a step ahead with the Liteforce collection and focuses predominantly on improved quality and enhanced style. The plastic used for the sunglasses are mainly bio material, which is semi-crystalline thermoplastic. It speaks volumes of the superior quality of the plastic that promises uncompromised durability, comfort and is certainly lightweight for added benefits.
The lens used facilitates sharp vision and helps in achieving the much needed classy, sophisticated and stylish look. The lenses used are mainly polycarbonate which feels comfortable and deters straining or tiring of the eyes. The hydro oleophobic coating ensures that it is safe from pollution, excessive water or oil while outdoors. The coating protects the frame from damage and scratch.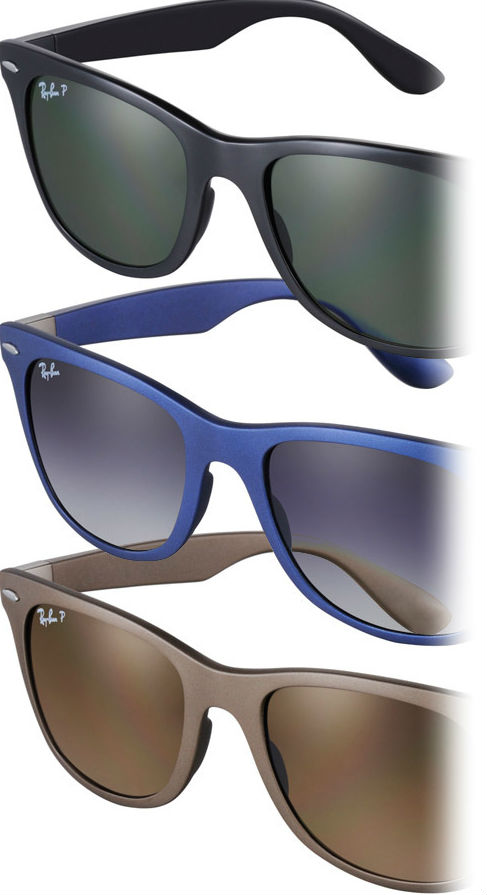 The Ray-ban Liteforce has several models of sunglasses and one can choose effortlessly depending on the size and shape of their face. There is surely something available for all fashion conscious individuals. The wayfarers is definitely a style statement which is a must have to complete your collection of fashion accessories. The cutting edge technology ensures high quality material for the frame. The square shaped frame made of plastic is best suited for all those with oval or round shaped faces. It helps to enhance your features and compliments the face enormously for the much hyped 'trendy' look.  The lenses used are polarized and present an array of shades to choose from. You can choose something that best matches your style preference and personal taste.
The aviator or the pilot styled sunglasses from the Ray-ban Liteforce collection is another great instant attraction for all those sporting oval, heart and square shaped faces. The lightweight and durable plastic frame guarantees comfort and the polycarbonate, polarized lens protect the vision and keeps it crystal clear. You can either opt for the standard black, neutral grey or the more refreshing subtle green shade if you prefer to stand apart from the crowd.
The Liteforce collection ensures value for money and helps you to establish an individual style of your own. Check out the many models available at ShadesDaddy.com and you would most certainly not resist but pick up one. When it comes to style, it is forever Ray-ban!