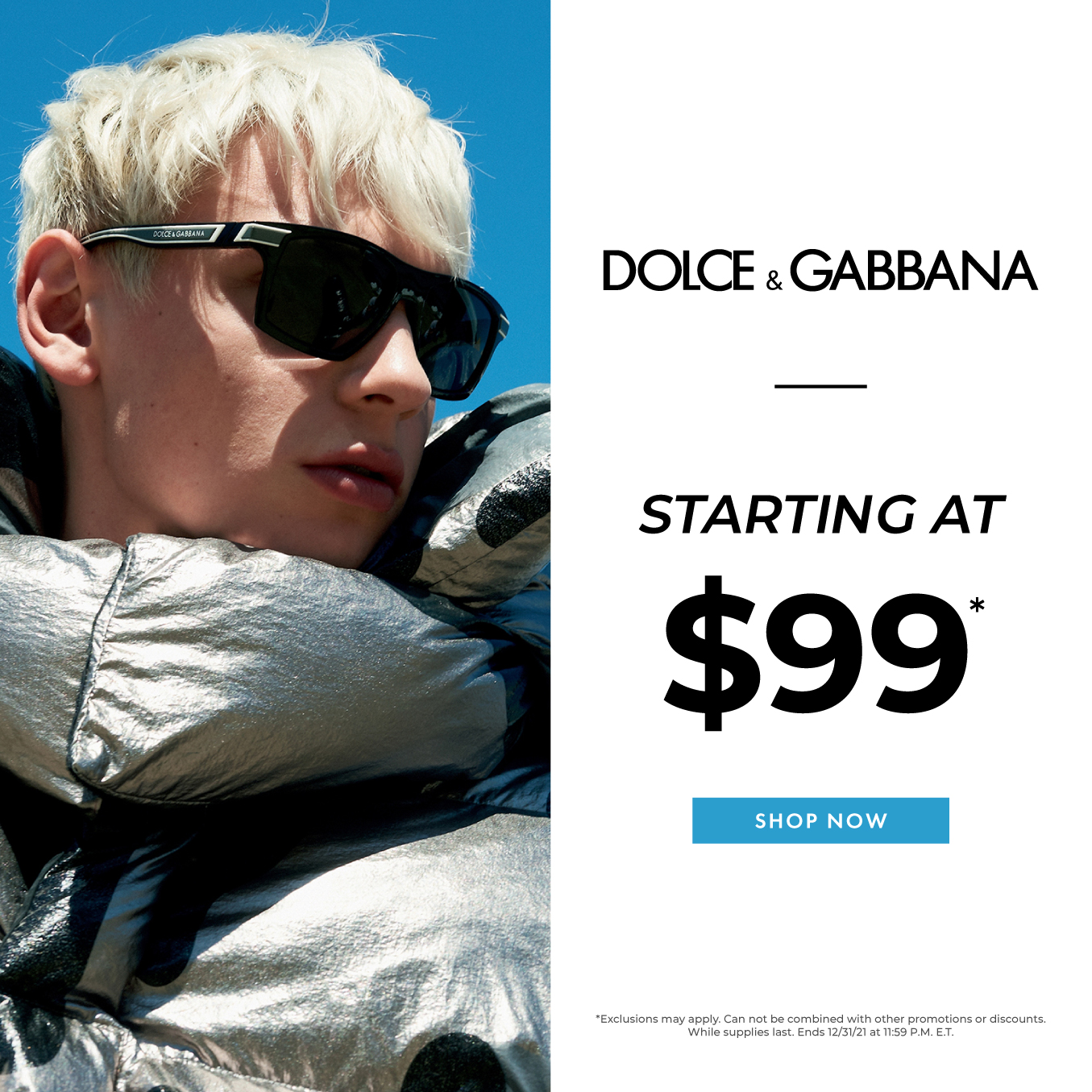 ShadesDaddy is gearing up for the holidays early this year as we have launched our Dolce & Gabbana holiday sale with eyewear starting at a low $99 per frame. Make a statement this holiday season when you bring home the designer eyewear for you or your loved ones.
With an eclectic blend of creativity and elaborate style, Dolce & Gabbana is always one step ahead of the eyewear trend scene. Worn by celebrities all over the world, Dolce & Gabbana is the brand that constantly produces a newer, bolder eyewear collection each year. The brand excels at transcending trends to create timeless looks that are both classy and aesthetically pleasing for any face shape.
D&G prominently features its emblem on all frames, giving it unmistakable legitimacy. To ward off copycats, Dolce & Gabbana also carefully place the model number of each frame with the lens measurements in the left temple. Authentic D&G eyewear is made with meticulous care and craftsmanship.
There are many styles you can choose from at our Dolce & Gabbana holiday sale in both our women's and men's styles. D&G prides itself on its diversity and wide selection, with frames and designs for everyone.
Full-Rim Model
Reflecting the hottest trends on the market, D&G created a frame fit for the contemporary woman's lifestyle. With oval shape lenses, full-rim models of sunglasses are a popular choice for oval, heart, or square face shapes.
The frames provide both flexibility and durability throughout their lifespan as they are made from lightweight, high-quality acetate (or plastic).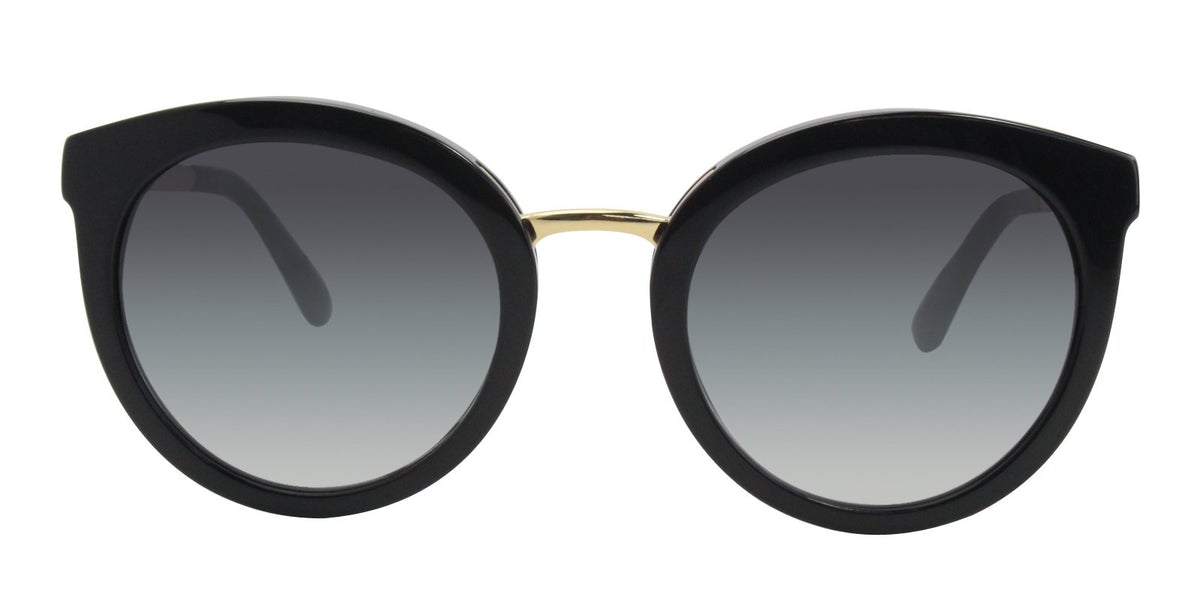 DG4268 – Black / Light Grey Gradient Dark Blue
Men's Slim Sunglasses
Looking for a pair of sunglasses that will make any outfit extraordinary? Make a bold statement with Dolce & Gabbana's full line of slim sunglasses, no matter the size or color you choose. A mirrored lens will help with any exposure to harmful UV rays, and a gradient lens is easy on the eyes.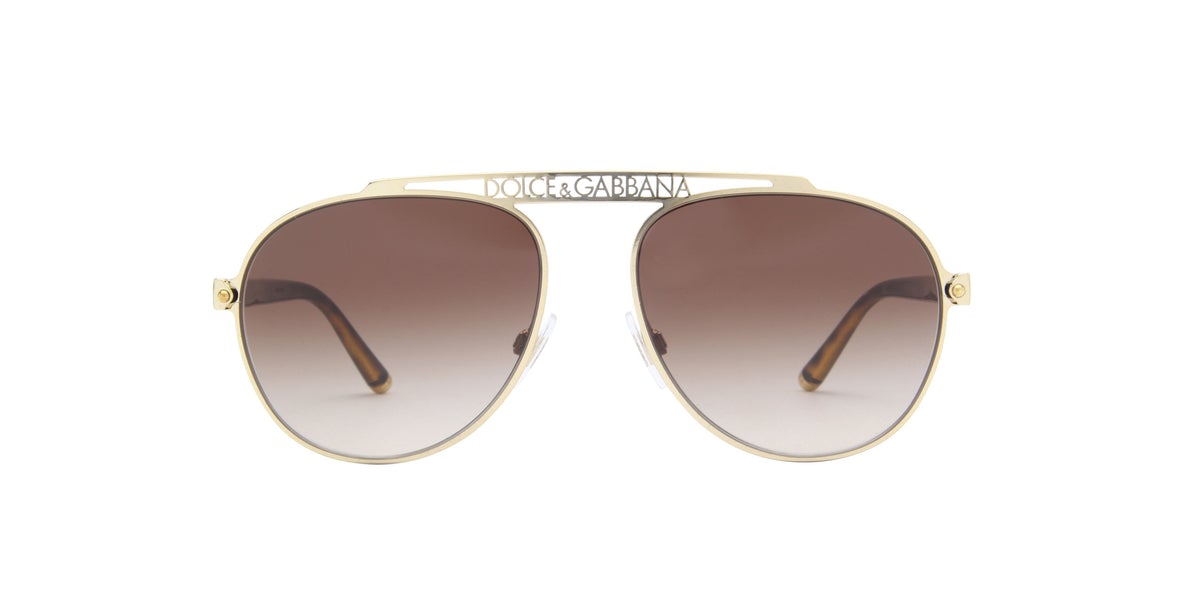 DG2235 – Gold / Brown Gradient
D&G Monogram Sunglasses
Are you looking for a pair of sunglasses that has more of a romantic appeal? The patented monogram sunglasses from Dolce & Gabbana features its iconic "DG" emblem right in the middle of the frame to give it a sense of boldness.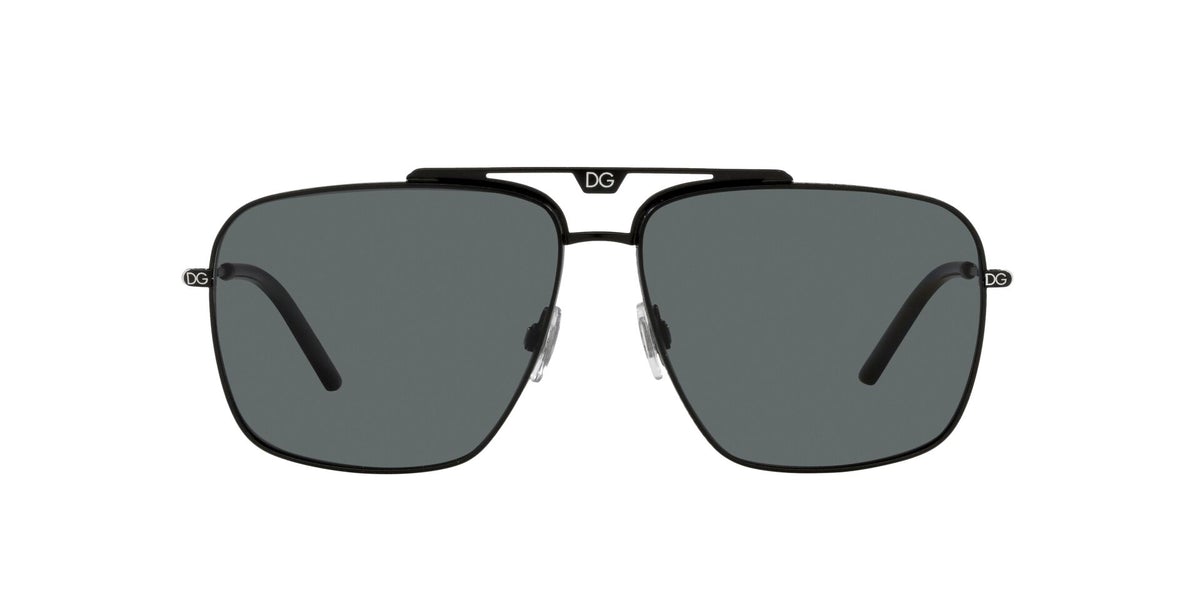 DG2264 – Matte Black / Polar Grey – Polarized
Dolce & Gabbana for Everyone
Whether you are looking for someone on your shopping list or looking to make a statement this holiday season, our Dolce & Gabbana holiday sale makes for a solid place to start. With prices as low as $99 for our D&G frames, you can feel like a rockstar without making a huge dent on your wallet.