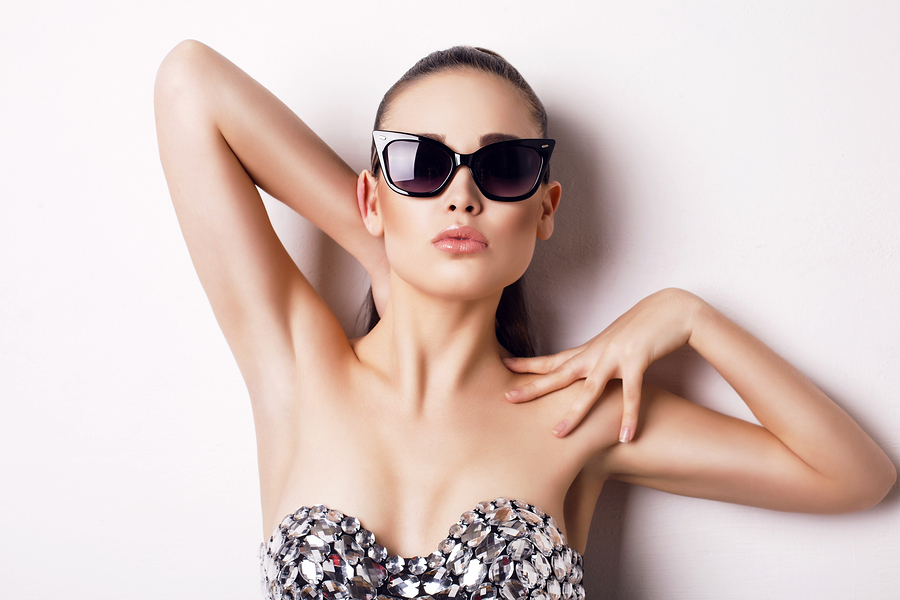 Before getting to the topic of what color sunglasses are best for people with black hair, it is important to know about a few things regarding how skin tones and hair color can influence the choice of sunglasses.
Skin Tones
It is important to consider your skin color before picking a pair of sunglasses. There are different kinds of skin tones, such as:
Light Skin
People with light skin should go for neutral and dark colors like dark blue, brown, or shocking pink.
Medium Skin
Colors like natural pinks and orange looks great on people that have medium skin complexion.
Dark Skin
Colors like pinks, blues, orange and reds look great on a naturally dark skin tone.
Hair Color
Although the right frame helps in balancing the overall look of the face, but it should be well coordinated with the color of your hair. Try and find the undertones in your hair as there are two shades: warm and cool. Find sunglasses that balance the hair color and its undertones. Generally, blondes and red heads have undertones, but people with black hair don't.
Sunglasses for Black Hair
People with black hair have a very dark shade, and so they don't need to worry about the undertones because the color is spread uniformly. They are lucky, because they can pick any color. However, a lot of people with black hair generally like to make a strong statement. If you want to do the same then you should follow these tips:
Sunglasses Color for Black Hair
People with black hair should opt for extremely dark colors because that makes the sunglasses stand out. They should not opt for pastels as these colors don't go well with black hair. The color that people with black hair should opt for includes black, white, rich blues, tortoise, and cool blues. They should avoid light and ashy colors because that can make them look washed out.
When it comes to style, people with black hair should opt for metallic sunglasses in simple shapes and colors. If you want to be the centre of attention, then go for white frames; however, if you want to look more conservative, then go for bold and black frames and avoid bright colors.
Tips for Picking Sunglasses
The frame should complement your face shape
The sunglasses should be in proportion with the rest of the face.
The color that you pick should go well with your black hair
Conclusion
Pick a pair that matches your skin tone, hair color and makes you feel good about yourself.