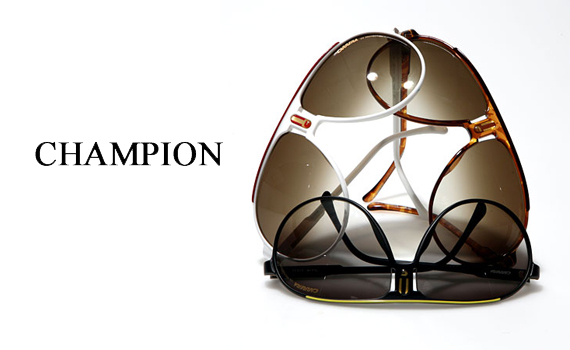 In order to get the much hyped stylish and sophisticated look, one needs to dress prim and proper, allotting intricate focus on latest clothing and footwear. To take your fashion sense a step further, it is always a great idea to accessorize and what can be more stylish than sporting the right pair of sunglasses? It makes one stand apart and gives your attire the much needed polished touch and you can walk out in élan.
When it comes to sunglasses, it is best recommended to opt for branded glasses which not only guarantee durability, style and comfort but also focus on providing clear and undistorted vision. The Carrera brand of sunglasses provides all this and much more. This brand is one of the most popular and reputed brand which has been in existence since 1956 and continues to excel in the field of eyewear and sunglasses. Their intricate research, impressive improvisation and refreshing technology, has succeeded in bringing forth several eye catching models of sunglasses for the iconic youth. Some of their recent models are very popular and flaunted by several celebrities including, lady gaga, Alicia keys and many other style icons. If you wish to set a mark on your own, then this is the one for you.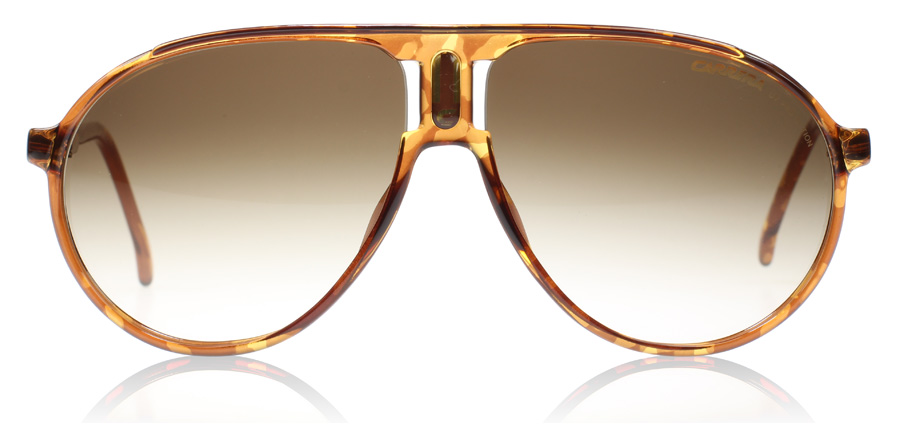 It is the best choice for all those seeking some iconic sunglasses for their collection. The Carrera champion sunglasses in particular are just spectacular and offer several benefits that makes it one of the best options for all seekers. The Carrera champion is an aviator which comes as a metallic grey frame and flaunts a grey mirror gradient lens. It facilitates durability and comfort as the polycarbonate, non polarized lens provide utmost protection from the harmful UV rays. The lens comes with a width of 65mm, height of 55mm and a bridge of 15mm. These classy sunglasses are composed mainly of plastic and thereby ensure light weight and comfortably wear. It comes with a warranty of one year which takes care of all the minor complaints, if at all any.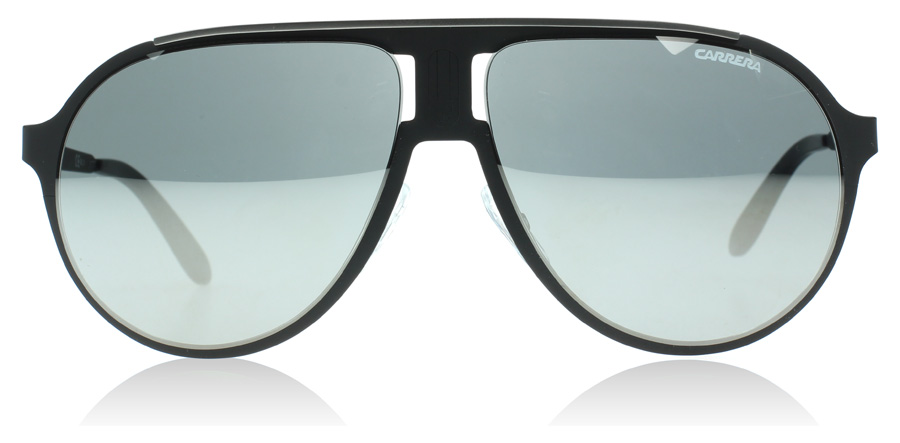 These aviators differ from the usual ones in shape as it has an enormous silhouette which helps to enhance your features and makes your face look more chiseled and structured. The product comes with a hard case and this saves the product from damage or scratch and serves as an ideal storage option. If you are opting for this particular model, make sure you buy it from an authentic source that provides original products and there is nothing more reliable than ShadesDaddy.com. Your brand new sunglasses are just a click away. Click, buy and flaunt it!