Only a few manufacturers offer new products every year. A lot of research and development goes in making new lens technology and there is very little for this industry to bring a whole new set of shades into the market every year. Yet, many brands keep brining stylish new shades in the market every season.
IT'S ALL ABOUT POLARIZED.
Polarized sunglasses are really the best type of sunglasses (or sunglass lens,) you can get for dealing with sun glare. Polarized sunglasses – it's main features is really to reduce glare at high levels. See our most popular post on this and see why polarized sunglasses are the best in dealing with sun glare: WHY BUY POLARIZED SUNGLASSES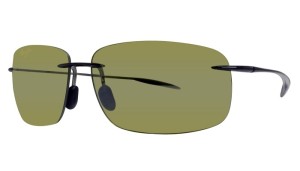 These High Transmission lens shades are the best of the lot. These glasses are perfect for adjusting to different lighting conditions. The result is that lighting colors vary a lot. A lot of fishing is done in the early morning or around late in the evening. Cloudy days are welcomed and are a lot more common than you think when you are set out for a glare filled open water fishing expedition.
Having these glasses at hand can offer the benefits of light filtering as well as polarization.
The ChromaPoP comes with advanced polarized lenses. The polarization is built in instead of the shades needed an extra film for the purpose by the manufacturers. The lenses are neither polycarbonate neither glass, they are an entirely new plastic based material.
The ChromaPop lenses also feature a spectrum filtering technology that is designed to make optical clarity better for you. The ChromaPoP lenses selectively filter out light that calls for optical transmissions that are confusing, the result is popping and vibrant colors. The lenses are lighter and more scratch-resistant than any other kind of lens material out there.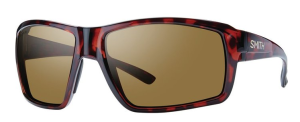 These are another masterpiece by Smith Optics. This pair is the first one that is seen to come along to compete with the HT lens by Maui Jim. The low light lens by the brand has a distinct yellow hue and provides the wearer with an impressive field of vision in low light situations. Both of these get you varying visual advantages; however, Maui HT is a lot more versatile low light lens.
The Saltwater Lens
COSTA DEL MAR is one of the brands that puts a priority on glare free sunglasses for its customers. They come up with products that are specifically designed to deal with different kinds of outdoor situations. With the 400G lenses, these are lighter than the 580G ones but provide amazing clarity and definition. You will most definitely have a difficult time telling the difference between the two sunglasses.