When it comes to Ray-Ban Wayfarers, two female celebrities are just on point when it comes to wearing them right…the question is…who wears them best? As a fashion staple, the Ray-Ban Wayfarers classic sunglasses worn by many to uplift style and make any outfit just plain COOL. When it comes to Katy Perry and Taylor Swift, both of these celebrities wear these sunglasses with most outfits and always giving them that extra touch of 'cool.'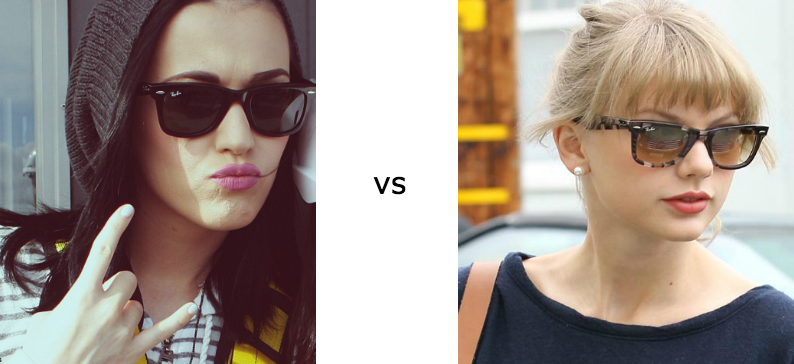 SO…who do you think wears the Ray-Ban classic Wayfarer best? Katy Perry or Taylor Swift? Vote Below! We want to know!
Who Wears It Best? Taylor Swift or Katy Perry?
SHOP THE RAY-BAN CLASSIC WAYFARER NOW!
Follow ShadesDaddy.com's board Who Wears Ray-Ban Wayfarers Best? Katy Perry or Taylor Swift? on Pinterest.