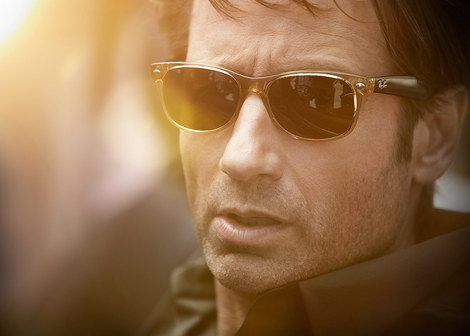 (picture above, Hank Moody is wearing a pair of Ray-Ban New Wayfarers in color Black/Honey as seen here – click Image to shop!)
What Sunglasses Does Hank Moody Wear in Californication? Hank Moody, the tragic protagonist of Showtime's Californication is often seen wearing a Ray Ban RB 3301 or Persol 714 in most of his appearances. The RB 3301 is a contemporary sunglass that is designed to showcase the very roots of the world's most popular eye wear. Its unique design has set the trends worldwide and urged numerous celebrities to own it as a personal brand. The Persol 714 series was introduced in the 1970's as a folding version of the 649 models. It became the first ever folding sunglasses and continues to hold the title for being the best designed folding sunglass in the market. To build each one of these glasses, the manufacturer has to go through ten additional steps of manufacturing process so that each one of the processes adds a layer of awesomeness to the overall design. It mostly became popular when Steve McQueen wore it in the movie The Thomas Crown Affair.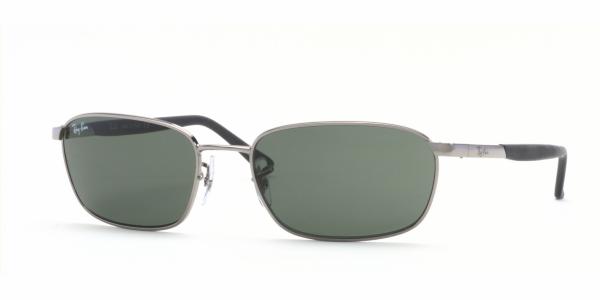 Both the models are unique in their own different ways. The Ray Ban RB 3301 is a high density sunglass, worn mostly in extremely sunny places. Its unique glasses help in repelling the sun's rays while keeping the eyes protected. The unique style spans all over the eyes and maintains a comfortable look and feel. Innovative Ray Ban technology helps in providing anti-glare properties to the lens thus allowing clear visibility. The sunglasses have a sturdy design and thus are highly resistible to pressures generated from surrounding frames or outward stress. Most of the glasses belonging to this model have a similar design and are thus popular among classic and retro design lovers.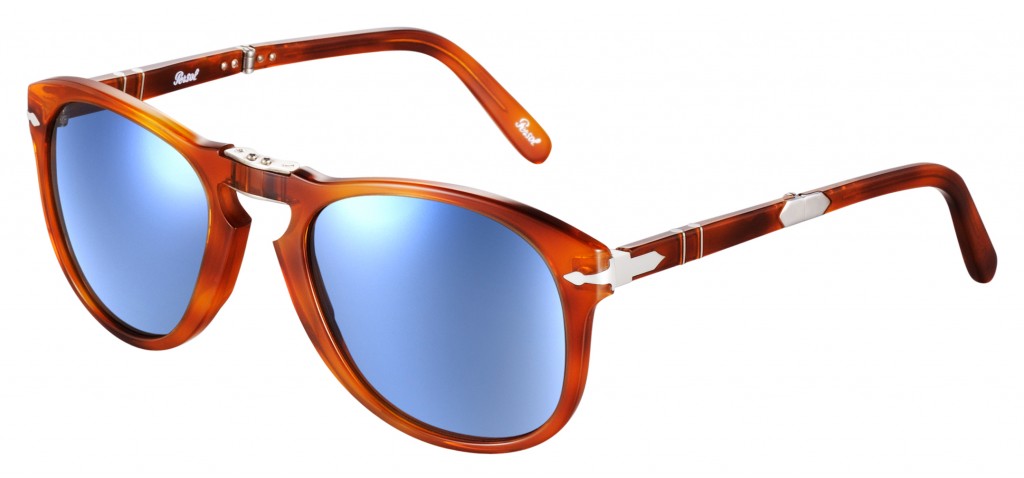 SHOP PERSOL SUNGLASSES LIKE HANK MOODY:
The Persol 714 is also unique in its own way as it has defined a new trend in innovation while setting style standards and flexibility. Its innovative design raises eyebrows and is mainly aimed towards people looking for an easily carry-able set of sunglasses. Its foldable design is first of its kind and its unique look is rendered due to the material used during production. The manufacturer makes sure that each of the joints in the folding edges is tightly fitted to each other to avoid any kind of pressure oriented dislodging. Thus the glasses are fit into the frame with the help of a mechanism that allows for easy dislocation without damaging any of the parts. Most of the glasses in this range are made of lens and frames of similar design and use similar technologies to create the best sunglasses in the market. They also come in various shades and colors depending on the stock available in the stores.