Sunglasses are one of the easiest accessories that you can make an immediate statement with. Even though one tends to think about the clothing for fall/winter fashion (after all we want to look cute and be warm) a lot of us don't' think about the sunglasses.
People see it as an item which is not vital to change or keep up with for the season change. If you're like me and you're obsessed with sunglasses, you know it's a vital part of our wardrobe. When my wardrobe changes for fall so do my sunglasses!
So when looking for new sunglasses this fall what should you be on the lookout for?
• Round Sunglasses- I'm actually referring to the small round glasses, not the oversized. These shades are a total do for summer brands like Retro Super Future have amazing ones at a great price. Click on the link so you can check them out. Super Panama and Polo PH 4044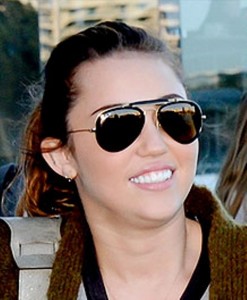 • Cat Eye- These are a definitely something to look forward to in fall, celebrities like Katy Perry and Kim Kardashian have been spotted rocking them. The slanted upward shape gives these shades a sexy sophisticated look. One of my favorites is the Tom Ford Nikita, if you want a more subtle cat eye the check out the Versace VE 2120.
• Oversized Sunglasses- These we all love, when choosing an oversized frame this fall go for one's that have a thick frame and are squared. Yes you read right, squared; this will be a little refreshing since we are all used to the oversized round ones. Check out the Tory Burch TY 9010 and the DSquared DQ 0015.
• Aviator- Of course these are NEVER out of style, this is such a classic frame and every season they re vamp themselves, whether it's a change in color or size. For fall though look for one's that are embellished, with a colorful decorative bar. Take a look at these, Ray Ban RB 3138 and Ray Ban RB 3428.

• Color- Even though neutral colors are still seen this season, why not be different and make a statement with colored frame. They'll accentuate your face more and will totally compliment your outfit.