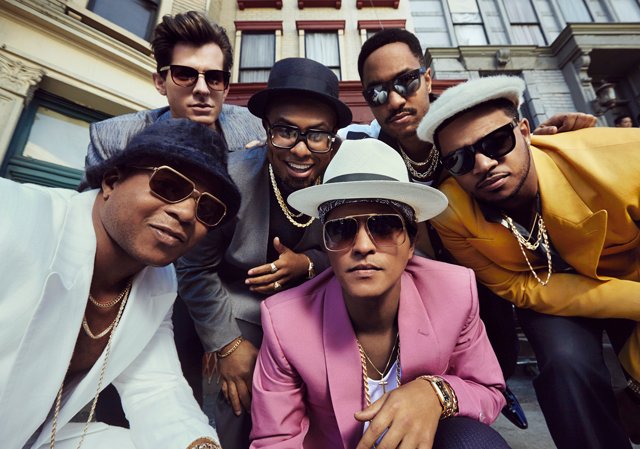 Today we get sunglasses in various shapes like rectangle, butterfly shaped, rimless, semi rimless, wraps, etc. When we go to buy a pair, it is natural to feel confused as the variety and colors tend to dominate over choice. Though the most important aspect of wearing a pair of sunglasses is to ensure that our eyes are protected from the harmful UV rays of the sun, we must also take care in selecting the right pair of sunglasses. They can be worn as a statement of style or used to complete our attire. Sometimes, sunglasses are used to transform the person wearing them and help convey a subliminal message to others. This can be found more in the case of stars who use various accessories to transform their appearance to look more convincing while making a presentation. These stars actually indirectly make the decision for us when we go to buy a pair.
Bruno is seen wearing a DITA: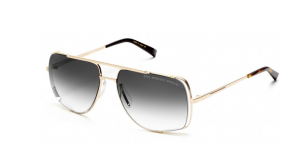 SHOP BRUNO MARS SUNGLASSES IN VIDEO DITA MIDNIGHT BELOW: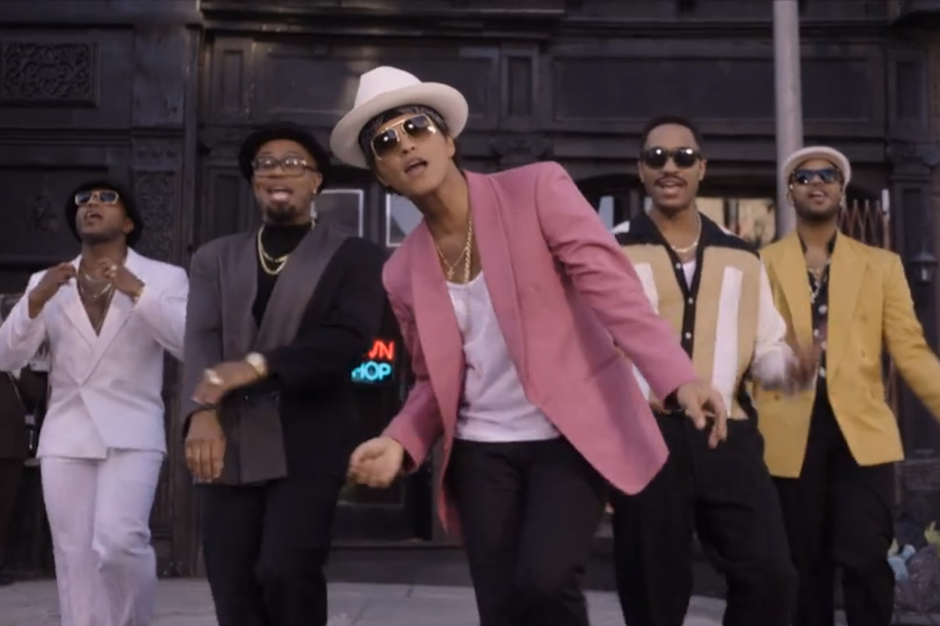 We all know that Peter Gene Hernandez a.k.a Bruno Mars is a star. He is not just an icon but a style icon. Lots of young men dream of being like him, dress up the way he does, wear the accessories he wears and the list goes on. What stands out is the casual yet stylish way that Bruno Mars presents himself. Right from his hat to his shoes, there is style and the icing on the cake is his sunglasses. It is widely known that Bruno Mars loves his sunglasses. Even when he attends events as a celebrity guest, he ensures that more often than not he wears a pair of exclusive sunglasses that compliments his attire. In the video uptown funk by Mark Ronson ft (Bruno Mars), Bruno ensures that throughout the video he not only doesn't remove his sunglasses but also flaunts them to his advantage. They are a pair of gold rimmed sunglasses with a double bar on the sides. There is an exceptionally long brow bar above the nose ridge also in gold which balances the large lenses. The sunglasses compliment his shiny black shoes, pink blazer, gold chains and bracelets. They seem strategically worn to reflect the shine from the sun and the other lights. Bruno Mars and Mark Ronson along with their chums deliver a 60's old time effect in the video both by appearance and with the activity. This retro effect is enhanced by the sunglasses worn by Bruno and company.  Regardless of the brand, it makes one understand the importance of such an accessory. These sunglasses make us understand a repetitive sentence in the lyrics which goes like "Don't believe me just watch" which is exactly what we do.