What Style Of Glasses Does Zooey Deschanel Wear?  Zooey Deschanel has been seen everywhere these past few years. The "New Girl" star is the perfect actress to highlight on our celebrity style feature because you can always spot Zooey Deschanel wearing eyeglasses! Her eyeglasses style is the perfect translation of her personality: a little geeky yet very classy and cute.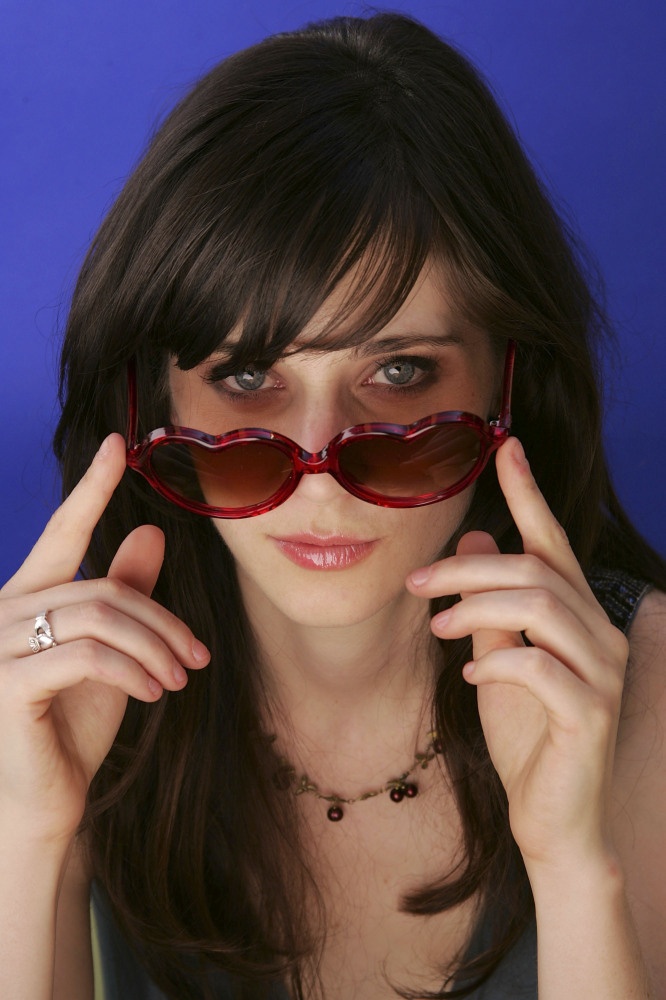 She is known for making statements with her glasses.  She always knows how to pick a glass frame that doesn't distract from her structures, choosing various colors and patterns to reflect the mood of the day.
She is mostly seen wearing heart-shaped, oversized aviators with mirrored lenses and Wayfarers. She is known to wear "heart-shaped" sunglasses on more than one occasion, both on-screen and off. Red heart shades can add a quirky edge to any day look!
Wayfarers were first designed by Ray-Ban in the year of 1952 and were among the first sunglasses ever made from plastic.  Fashionable for both men and women Wayfarers are hot again but this time in bright colours like neon, red, white, bubble-gum pink, etc.
Aviators also known as "Cop Shades", have an oversized teardrop-shaped lens and a thin metal frame. The design was introduced in 1936 by Ray-Ban .Popular among both men and women, aviator-style sunglasses started gaining popularity among youngsters in the late 1960s and since then it continued to grow popular. This summer make sure you have a pair with white frames!
Navigator: It is yet another Unisex style, similar to aviators but sporty with a more squared off, lens shape (not as droopy of a teardrop as the Aviator). You will see them in both metal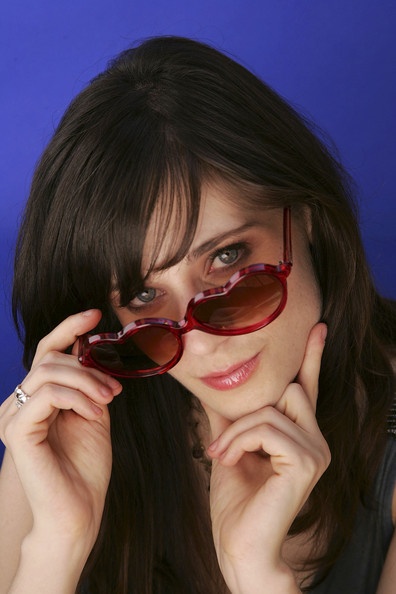 and plastic frames in a variety of colours. This is the style sported on Miami Vice that made Carrera so popular in the 80's.
Over-sized:  Choosing the right oversized eye-wear can be sometimes really tricky. Make sure you select a type of frame that doesn't swallow your whole face. These styles are great for adding glamour to an ordinary outfit.
Cat eye shape: A cat eye frame with rounded-out edges will work wonders for a diamond or square shaped face. And a round face can definitely benefit from sharper edges, or big frames that curve in the upward direction finely.
Square:  Definitely THE HOTTEST TREND this season.  They look AMAZING on everyone!  Fashionable and they give you tons of coverage!  Every Celebrity and Socialite has at least one pair of these sunglasses as these are great for staying undercovered!
Having said that, although the rules are never hard and fast, the best option is always to try, try and try on pairs until you work out what's right for your face shape and hairstyle.