Although this is our first review of any Red Hot Chili Peppers album, I think it's safe to say that Chili Peppers album reviews are few and far between. I guess it's the standard of a real great band not to put out records that often…some do. The Chili Peppers took a long hiatus (5 years! Yep…) but the diehard peppers fans have been waiting for this album to drop for a long, long time…well….here it is.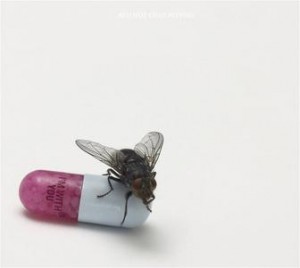 We all know that guitarist and song writer John Frusciante left the band. Of course, you would ask yourself, what will the RHCP sound like?! Are we going to have another ONE HOT MINUTE on our hands? Will Josh Klinghoffer (new RCHP guitarist) be another Navaro that is with the band for an album and leave? Frusciante really gave the RHCP their best sound…I would even say and safe to assume it defined the sound that most of us love about them…that make them the RED HOT CHILI PEPPERS.
We can talk about the greatness of Frusciantes guitar playing sound for a while, but RHCP is composed of 3 others guys, and they've been doing it for a long time and well.
The Cornell Sun writes, "Infectious melodies are evident on stand out tracks "Did I Let You Know" and "Ethiopia." The former boasts a calypso-like instrumental with minimal guitar and smooth vocals from Anthony Kiedis, and the latter is an effective take on African funk. While none of the funk comes close to the levels witnessed on "Suck My Kiss" and "Give It Away," "Monarchy of Roses" and "Goodbye Hooray" will satisfy any fan of the Chili Pepper's harder material. Both songs start off with funky verses amplified by guitar, but once the chorus kicks in the guitar gives way to crisp, sing-a-long melodies.
Still, these tracks are the exception rather than the rule. The album's first single, "The Adventures Rain Dance Maggie," is more indicative of the melodic funk heard on most of the album. While some may see the downplaying of guitar as the band adopting a pop sheen, I'm With You is no doubt classic Chili Peppers. Their quirkiness is still present on tracks like "Even You Brutus?" and "Factory of Faith," the former featuring Kiedis reading poetry and cawing like a bird. Nowhere do they adopt dance music tendencies or sing songs about drinking and clubbing, which they haven't and hopefully never will. "
I'm With You Tracklist:
01 Monarchy of Roses
02 Factory of Faith
03 Brendan's Death Song
04 Ethiopia
05 Annie Wants a Baby
06 Look Around
07 The Adventures of Rain Dance Maggie
08 Did I Let You Know
09 Goodbye Hooray
10 Happiness Loves Company
11 Police Station
12 Even You Brutus?
13 Meet Me at the Corner