Ray Ban Wayfarers are considered the most popular sunglasses in history, cementing their fame after Audrey Hepburn wore them in the iconic film Breakfast at Tiffany's. Jennifer Garner is also a huge fan of Wayfarers, having been spotted in them by paparazzi numerous times. One of Johnny Depp's most popular posters is a simple picture of him in the fashionable Wayfarer style of Ray Bans. And since starring in 80s flick Risky Business, Tom Cruise has been linked with the style for going on 30 years. No doubt, Raymond Stegeman did not foresee the enormous popularity and timelessness his sunglasses would gain when he created the model in 1952.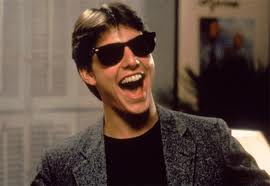 Check out Movie Fan Fair, the movie collector's blog, for great celebrity style.
Subtle curves, minimalist styling, and clean lines made the Wayfarer popular since the simple design complements almost any facial shape. The Wayfarer "trend" is one that has lasted the better part of sixty years. Not just movie stars have sported Wayfarers. Andy Warhol, the figurehead for the counterculture movement in the 1960s, popularized this particular style among his peers. Bob Dylan wore them often, both in performance and at the studio.
Ray Ban Wayfarers were brought back with a vengeance in the 1980s, seen on Madonna and many other singers and songwriters of the era. Between 1982 and 1987, the Ray Ban Wayfarer sunglasses appeared in over 60 films! Of course, Tom Cruise popularized them in Risky Business, and in 1983, the year the movie was released, Ray Ban sold of 360,000 pairs of Wayfarers, prompting a slew of imitations. Other designers have styles that echo the Wayfarer shape, but nobody has ever done the classic lines as well as Ray Ban.
More recently, Mary Kate and Ashley Olsen have been spotted wearing twin pairs of Wayfarer sunglasses. Even teen stars, like Selena Gomez and Nick Jonas love the look. Emma Stone wore them in her movie Easy A, and Willow Smith deviated from her dad's Predator model Ray Bans (seen in the movie Men in Black), by wearing her Wayfarers on the red carpet!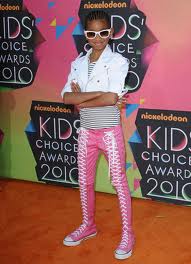 Have a look at KidzWorld and see the stylemakers of tomorrow.
Surely you've encountered or heard of hipsters, the people always seen with a wool cap, an iPod, and a fixed gear bike, often sporting Wayfarers. Though featured in countless internet "hipster memes," the Ray Ban Wayfarer has lost none of its true style cred. Whether they wear them parked on top of their head, or on their face while wearing a pea coat and a cup of Starbucks in their hand, nowadays many young adults seen sporting Wayfarers may be identified as "hipsters" whether the label is earned or not. But that doesn't erode the popularity of this style one bit. If anything, they're more popular than ever, and for two reasons: they look great and function great.
Gracing the faces of some of America's most well-known stars, the Ray Ban Wayfarer model of sunglasses is a style that will work indefinitely. After all, in 60 years, they've never gone out of style.