I'm willing to bet that you've never heard of Musical Parachute before. I never did but I randomly stumbled upon these guys while searching for I forgot what…It must have been faith because I discovered my favorite, if not my second favorite album of the year. (I still love ANGLES by the Strokes.)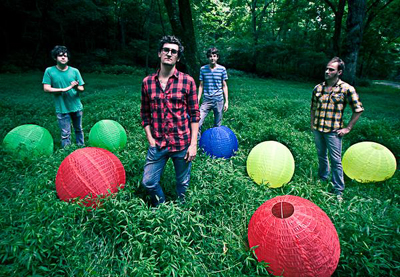 Parachute Musical is a band based from Tennessee and these four guys are really talented. The first three songs of this record made me fall in love with the music at first listen. Songs like BACK TO LIFE start with a very melodic verse and chorus…these guys know how to harmonize too. They have a great bass sound and great guitar too!
The first song I actually heard from the record was the second track called REFLECTION is the first song I heard that made me really want to check out Parachute Musical with a very melodic sound and was addicted to it, still am.
The song writing on this record is exceptional. Give it a listen!
Kill It Cut It Down – Parachute Musical