As previously posted before, one of the coolest things Ray Ban offers its wearers is the option of having a rad, new sunglass every season of the year. Whether an Aviator, Wayfarer, or any other model, Ray Ban characterizes itself for being extremely creative and unique by being the first of its kind to come out with an entire line of colors/patterns for the same exact sunglass style.
Sure enough, this Summer is not an exception. June 2011 was the release date for the new collection made in Italy where styles like: All Matte Black, Top Blue/Inside Orange and Blue Gradient on Transparent Crystal Wayfarer come to life to be part of the repertoire for this highly popular shade.
New Polarized models are also available in brand new lens colors never seen before in the Ray Ban-Rainbow spectrum. Black Crystal Blue with Polar Blue Gradient Green lens is one of my favorite as well as the Blue Gradient on Transparent Crystal with Blue Gradient/Crystal Grey Polar lens.
All Wayfarer models come in two different lens sizes. For RB2140 available sizes are: 50mm and 54mm and for the RB2132 sizes are: 52mm and 55mm.
Slick new Aviators were also a part of the collection where the original Blue Gradient polarized lens was included as well for models: RB3025 002/76 and RB3025 004/77 in which a slight tint of pink was added to the formula.
One of the loudest yet certainly awesome frame colors created was the Violet with Honey Violet lens – RB3025 076/70 which makes anyone sporting it look original and unique. Lens sizes available for these Aviators are 55mm and 58mm.
Let's take a quick look at some of the newest colors!

Ray-Ban new Wayfarers RB2132 901/76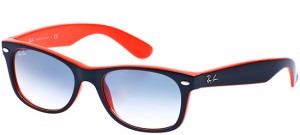 Ray-Ban rb2132 789/3F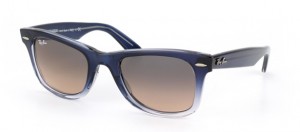 Ray-Ban Wayfarers RB2140 822/n1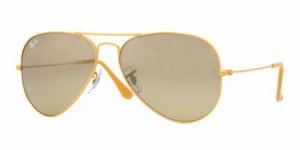 Ray-Ban RB3025 091/3k
Ray-Ban RB3025 004/77
Check out www.ShadesDaddy.com for the complete 2011 Summer Collection!