Everyone wants to look and have the latest trends in their closet, we look for ways to re vamp what we already have and not have to splurge in order to look good. Another thing that worries us is being a fashion no and thank god we don't have people scrutinizing our outfits on a daily basis
.
This is obviously not the case for celebrities, thanks to the paparazzos; we even know what they wear to go grocery shopping. When they step on a red carpet event they know people are checking out their look from head to toe.
So let's take a look at Hollywood's top 10 best dressed:
• Blake Lively: Even though most celebrities have a personal stylist; Hollywood's it girl prefers to dress herself for any red carpet event. The young actress is not afraid to take a chance with her outfits and whether she's wearing shorts or a long red carpet gown she is always a best dressed in my book.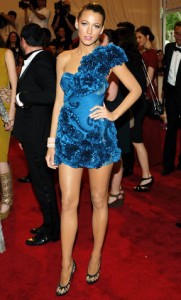 • Jennifer Lopez: The singer has without a doubt given a new twist to motherhood. She's always wearing dresses which are both sexy and edgy, from mini dresses to knee length skirts she surely rocks any outfit she wears.
• Mila Kunis: Her style is sassy and sexy, which is pretty close to the stars personality. Her red carpet outfits are reminiscence of old Hollywood, her outfit are always very glamorous yet she knows how to give it a little sex appeal. When it comes to everyday fashion she is hands down my favorite; she goes for a more laid back look with skinny jeans, fitted tees, ballerinas, boots and of course her Ray Ban 3044 Aviators.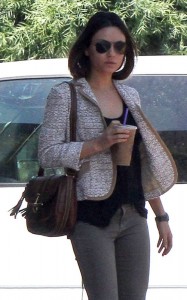 • Jennifer Aniston: She is the epitome of minimalism; people call her style American classic. She knows that if she keeps her outfits simple (for day or evening) she can't go wrong and who doesn't love that effortless look, her classic look always looks chic.
• Jennifer Hudson: Since her weight loss the singer/actress has embraced her bombshell body. She wears form fitting dresses whether long or short that flaunts her gorgeous curves. Her day to day style is laid back chic; she gives classic items an edge.
• Jessica Alba: Now I'm not referring to her regular style, I actually loved her pregnancy style. She actually made all of us see that you can still be fashionable, even when pregnant. The dresses she wore were mostly empire waist, which showed off her bump and didn't make her, look 20 pounds heavier. She also used leather jackets over maxi dresses to give it an edgier look.
• Kate Middleton: Even before she married the Prince William, we were already talking about her style. Her style is very elegant and chic; she wears knee long dresses which show off her figure. Her day to day style is filled with wardrobe classics, like a white crisp shirts, conservative pumps and blazers.
• Kate Bosworth: The actress always looks impeccable in her red carpet looks, BUT LIKE Mina Kunis I adore her day to day look. She's always seen rockin' denim, from jumpers to boyfriend jeans she sure knows how to pull off any type of denim clothing.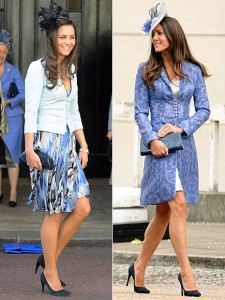 • Ginnifer Goodwin: Her style always stands out with her peculiar fashion; she's one of those stars that doesn't follow everyone else's style. She normally goes for outfits with eye catching colors and that are edgy.
• Reese Witherspoon: The actress is also known for her all American look with her denim and knitted garments on the other hand her red carpet fashion is always simple and elegant.